FRESH. LOCAL. FAST.
23 Stiles Road, Salem, NH • Mon - Sat, 11am - 7pm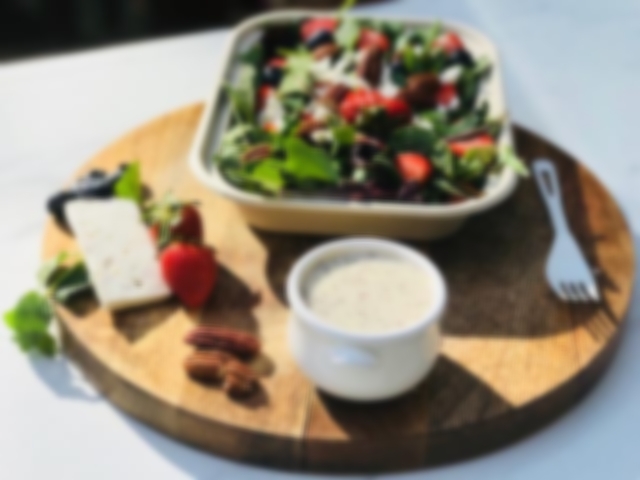 Fresh Food, Fast.
At Fresh Hub, we craft salads, wraps, burritos, and bowls with the freshest local ingredients. We prepare your food right in front of you, so you'll know exactly what goes in.
Salads + Wraps
Made with the freshest local greens, savory veggies and proteins, and a generous sprinkle of toppings, our salads and wraps are a great option for a light and healthy meal. Our salads are served with fresh bread, and our wraps come with a pickle + chips or a side of pasta salad.
Fresh Bowls
A heartier option than our salads and wraps, our fresh bowls are built on a bed of greens and warm quinoa, with delicious veggies, fresh cheese, flavorful toppings, and vinaigrette.
Smoothies
Our smoothies are a refreshing addition to any meal or as a light meal on their own. All our smoothies are prepared with low-fat greek-yogurt, almond milk, and real fruit + greens. Add vanilla or chocolate whey protein to fuel up after the gym.
Burritos + Bowls
Flavorful meat and veggies served over your choice of white or brown rice, our burritos and bowls are our most filling option. With options ranging from Korean BBQ to Caribbean Jerk to Buffalo Chicken, you can always find a burrito or bowl to satisfy your craving.
Paninis
Made on fresh ciabatta bread and with premium nitrate-free meats or vegetarian proteins, our paninis are served with your choice of a pickle + chips or a side of pasta salad. All paninis can also be made as a wrap.
Soup of the Day
Each day we brew up a different fresh and healthy soup! Have it as a side or as a light meal, or with our Pick 2 Combo, order it alongside a small salad or half panini.
We also offer a children's menu, beverages, and a selection of grab-and-go items—fruit cups, parfaits, and other wholesome and fresh-made snacks. Click below to see our full menu.